Substance Abuse Treatment Program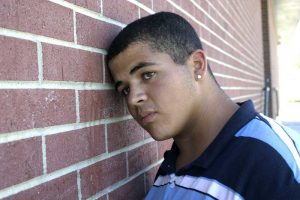 Trauma and Hope's Intensive Outpatient Treatment Program serves both adolescents and adults. We offer group, individual, and family counseling. Trauma and Hope provides comprehensive alcohol/drug abuse assessment, treatment, education and prevention services throughout Northern Virginia through assessments, individual, family and group counseling. Specifically, Trauma and Hope utilizes a multi-element therapeutic strategy that complement each other and combine to produce an integrated outpatient treatment experience.  It is a set of evidence-based practices delivered in a clinically coordinated manner as a substance abuse program. The services are for a variety of clients, including persons who want to explore the effects of their substance abuse, concerned others, persons who habitually abuse alcohol/drugs, persons who are addicted to alcohol or other drugs, and persons who only want/need information. Specific tools and measures are utilized for adults and adolescences.
Trauma and Hope understands the importance of a Substance Abuse Assessment prior to an individual being referred for treatment services. This makes the services individualistic to the needs. The focus of treatment is twofold: first; the individual is dealt with in the here and now, his/her current substance abuse problem and the interpersonal interactions established with the staff and other residents, second; an emphasis is placed upon helping each individual clarify his/her values and then develop individual decision-making skills. A basic assumption in Trauma and Hope's philosophical approach is if an individual learns better decision making skills and is exposed to alternative courses of action, the individual will exhibit better judgment in dealing with the substance abuse problem and other areas of his/her life.
An important aspect of Trauma and Hope's treatment philosophy is that the individual through his/her decision making processes, can dictate his/her present and future. Through the assessment process, specific tools and measures utilized are to identify adolescents with drug and alcohol problems.